Here you will find useful information about construction. Fill out the form and download the file you need.
We have what stories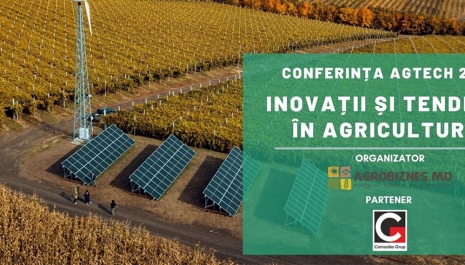 11.04.2022
AgTech 2022 Conference - the first and only communication platform dedicated to the digitalization of agriculture in the Republic of Moldova comes with top news dedicated to the agricultural technology sector. Harvest forecasting, rational use of resources, loss prevention, cost optimization and profit growth are just some of the topics of the AgTech Conference. The event is organized by Agrobiznes on April 12, 2022 and will take place in hybrid mode, being available on the platforms Agrobiznes.md and Agrobiznes.ro, but also offline within Tekwill. Comsales Grup is the partner of the event. During the AgTech 2022 Conference, the speakers - producers will present the most digitized agricultural businesses in Moldova, and top companies will come up with news that will ensure the efficiency of the activity in agriculture. Smart greenhouses, innovations in the soil analysis process, automated systems for applying liquid fertilizers, the best performing weather stations, the automation of livestock farms, but also other technologies will be presented in the platform. The AgTech conference is in its third edition, and the previously organized events have managed to involve thousands of participants offline and online.
Read more
We will be happy to discuss the project with you. Enter your contact details, indicate your convenient time and leave a comment with the project details, and we will come back with a call.